Brighton, a coastal gem in the South of England, is often celebrated for its picturesque seafront, historic sites, and vibrant nightlife. However, beneath its lively exterior lies a rich tapestry of artistic expression that has drawn creatives and art enthusiasts for decades. The city's bohemian spirit, combined with its historic charm, has fostered a thriving art scene that seamlessly blends the traditional with the contemporary.
Nestled amidst its narrow lanes and Victorian architecture are galleries, studios, museums, and murals that tell tales of artistic innovation and passion. Brighton's commitment to the arts is not just confined to its walls but spills onto its streets, with festivals and open-air exhibitions that transform the city into a living canvas.
In this guide, we'll embark on a colorful journey, exploring the top 5 Brighton attractions for art lovers. From historic art institutions that house centuries-old masterpieces to avant-garde galleries pushing the boundaries of modern art, Brighton promises a feast for the senses. So, grab your sketchbook or camera, and let's dive into the artistic heart of this captivating seaside city.
The Royal Pavilion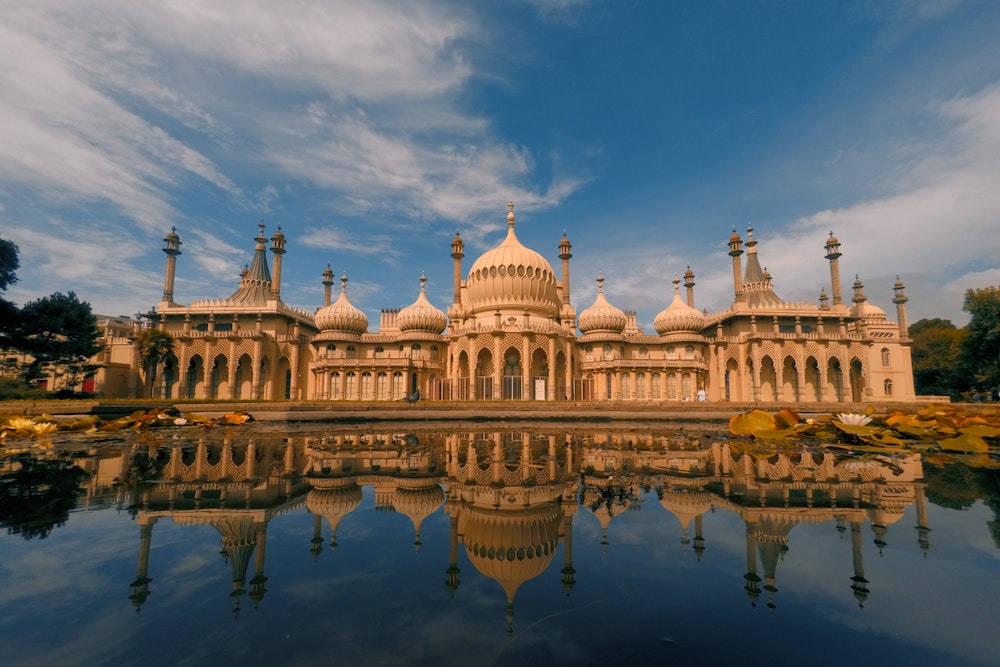 The Royal Pavilion in Brighton is a well-known attraction, renowned for its impressive architecture and luxurious design. It was constructed for George IV and serves as a magnificent example of Regency architecture, with its intricate details, vibrant colours, and distinctive Indo-Saracenic style.
A visit to the Royal Pavilion provides a glimpse into the extravagant lifestyle of the British monarchy. The Music Room and the Banqueting Room are particularly impressive, adorned with exquisite chandeliers, beautiful murals, and opulent furnishings.
While exploring the Royal Pavilion, be sure not to miss the stunning gardens that surround the palace. The well-maintained lawns, colourful flower beds, and peaceful atmosphere create the perfect setting for a leisurely stroll or a peaceful picnic.
Art enthusiasts will appreciate the remarkable collection of artwork housed in the Royal Pavilion, including paintings and sculptures that showcase the rich cultural heritage and artistic talent of the era.
Whether your interests lie in history, architecture, or art, a visit to the Royal Pavilion in Brighton is essential. Immerse yourself in the grandeur and beauty of this magnificent palace and discover its fascinating history.
Consider attending one of the special events or exhibitions at the Royal Pavilion for a unique and immersive experience that delves deeper into the palace's history and culture.
Before your visit, please check the opening hours and ticket prices to ensure a smooth and enjoyable experience. Remember to follow the rules and regulations in place to preserve the heritage and splendor of the Royal Pavilion for future visitors.
Brighton Museum and Art Gallery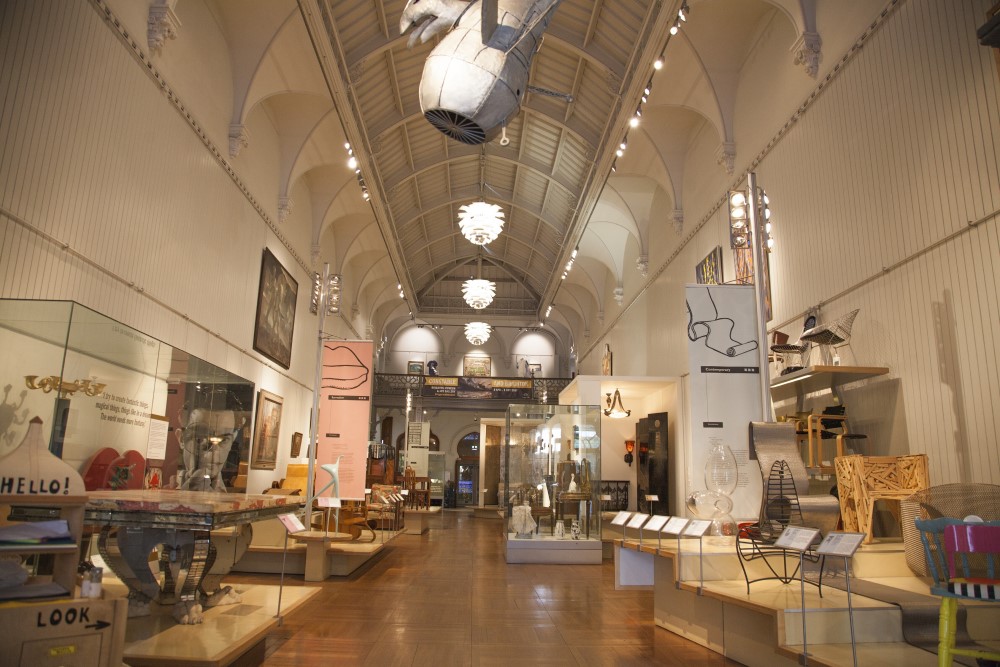 The Brighton Museum and Art Gallery in Brighton is a must-visit for art enthusiasts. It displays more than 12,000 artworks from various periods and cultures, including paintings, sculptures, ceramics, and textiles.
The wide range of exhibits includes local and international masterpieces. The museum's contemporary art collection features both established and emerging artists, and it regularly organises temporary exhibitions to engage visitors in innovative artistic practices.
Alongside art, the museum also provides insight into Brighton's history, showcasing archaeological discoveries and artifacts from the Regency era.
Whether you appreciate traditional art, contemporary creations, or historical artifacts, the Brighton Museum and Art Gallery has something to offer everyone. Plan your visit to enhance your understanding and admiration of art and history in this vibrant city.
Fabrica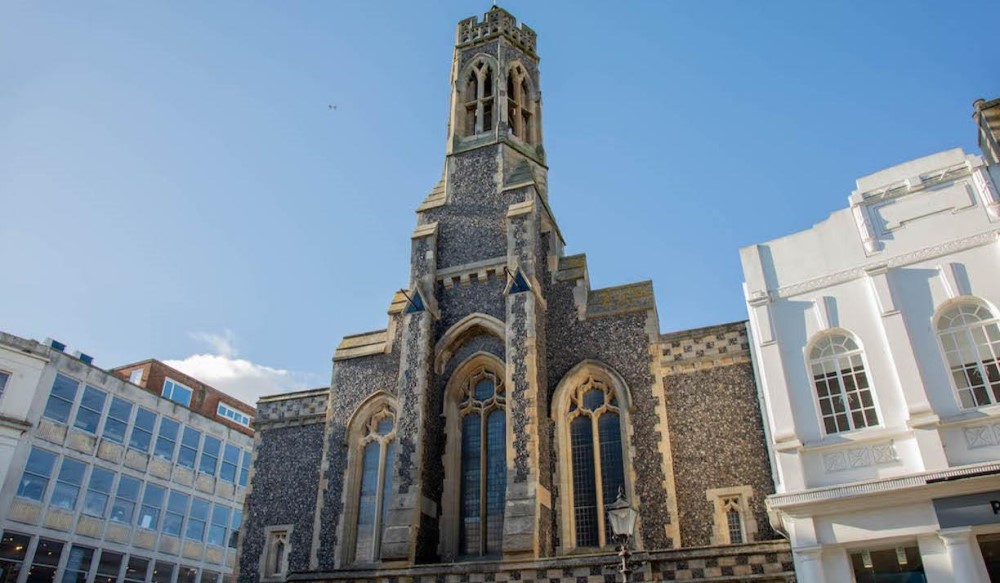 Fabrica stands as a testament to Brighton's commitment to contemporary art. Housed in a former Regency-era church in the heart of the city, this visual arts venue offers more than just exhibitions. It's a space where art, history, and architecture converge, providing visitors with a unique sensory experience.
Known for hosting a diverse range of contemporary visual art installations, Fabrica often collaborates with both local and international artists. These collaborations result in thought-provoking exhibitions that challenge conventional notions of art and space. Beyond its exhibitions, Fabrica also engages the community through workshops, events, and artist talks, making it a dynamic hub for art lovers.
Whether you're an art aficionado or a casual visitor, Fabrica promises a blend of visual delight and intellectual stimulation, making it a must-visit attraction for art enthusiasts in Brighton.
The Artists Open Houses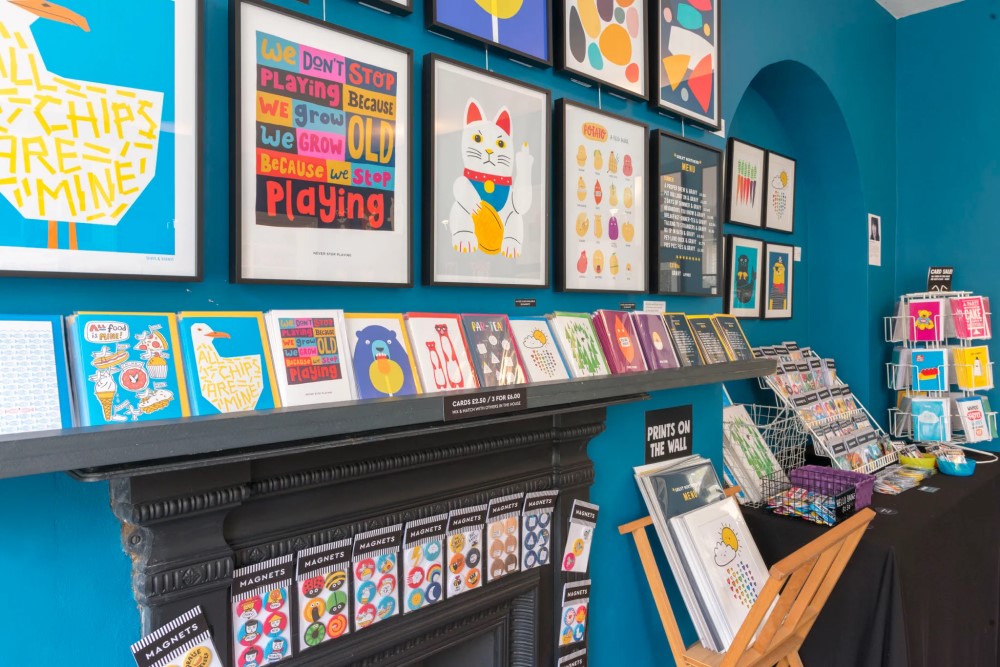 The Artists Open Houses is an annual event in Brighton. Local artists and artisans open their homes or studios to the public, allowing visitors to explore and purchase artwork directly from the creators. This event offers a unique opportunity to experience the local art scene and discover new talent.
During the Artists Open Houses, visitors can see a wide range of artwork including paintings, sculptures, ceramics, photography, textiles, and more. Each house or studio offers a different artistic style and atmosphere, allowing visitors to immerse themselves in the creative process and gain insights into the artists' inspirations.
One benefit of the Artists Open Houses is the chance to meet the artists themselves. Visitors can have conversations with the artists, learn about their techniques and inspirations, and commission custom artworks. This personal interaction enhances the experience and creates a deeper connection to the art.
In addition to showcasing local talent, the Artists Open Houses contribute to the local economy and support the arts community. By purchasing artwork directly from the artists, visitors directly support the artists' livelihoods and help cultivate a vibrant art scene in Brighton.
Last year, I visited the Artists Open Houses in Brighton. It was a rainy day, but the spirits of the artists and visitors remained high. I explored several houses and studios, each offering a unique and captivating artistic experience. I had the pleasure of meeting a talented painter who shared her process and inspirations with me. I ended up purchasing one of her beautiful landscape paintings, which now proudly hangs in my living room. The experience allowed me to discover new artwork and gave me a deeper appreciation for the dedication and passion of local artists. I look forward to attending the Artists Open Houses again this year and supporting the vibrant arts community in Brighton.
North Laine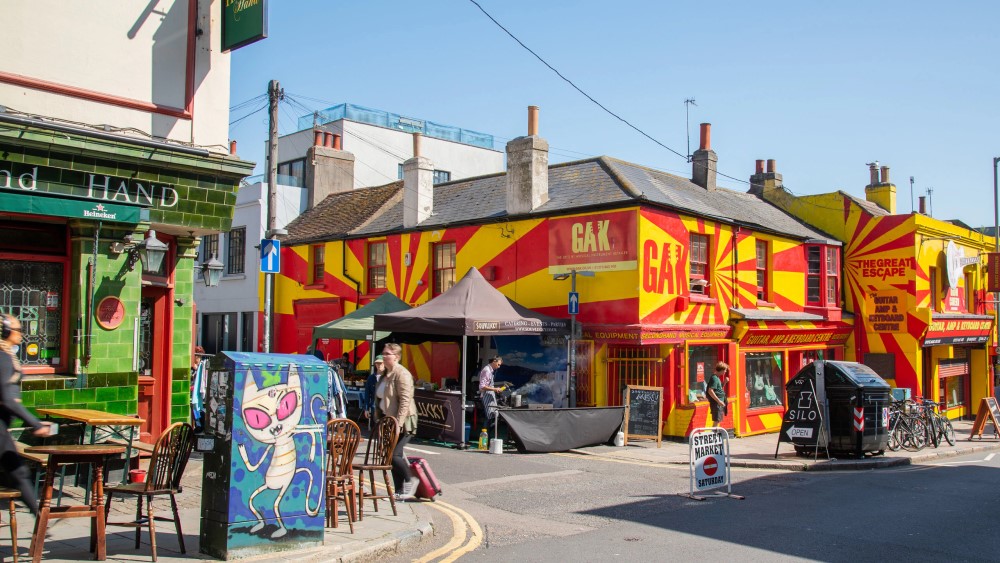 North Laine is a dynamic area in Brighton, UK that offers a unique experience for those who appreciate art. Important features of North Laine include:
Independent Shops: North Laine is renowned for its independent shops that offer a diverse range of artistic products. These include stores that specialise in vintage clothing, art galleries, and craft shops. Exploring these shops allows visitors to discover one-of-a-kind items.
Street Art: The streets of North Laine are adorned with vibrant street art created by local artists. Visitors can admire the various murals and graffiti that contribute to the colourful atmosphere of the area.
Cultural Events: Throughout the year, North Laine hosts cultural events such as art exhibitions and music festivals. These events provide opportunities to engage with local artists and celebrate creativity.
Cafés and Restaurants: North Laine boasts a variety of artistic cafés and restaurants. These establishments offer delicious food and drinks in a unique ambiance that reflects the artistic spirit of the area.
Community Spirit: The community in North Laine is passionate about supporting local artists and promoting art in all its forms. This fosters an environment that encourages creativity and artistic expression.
Why is Brighton a Hub for Art?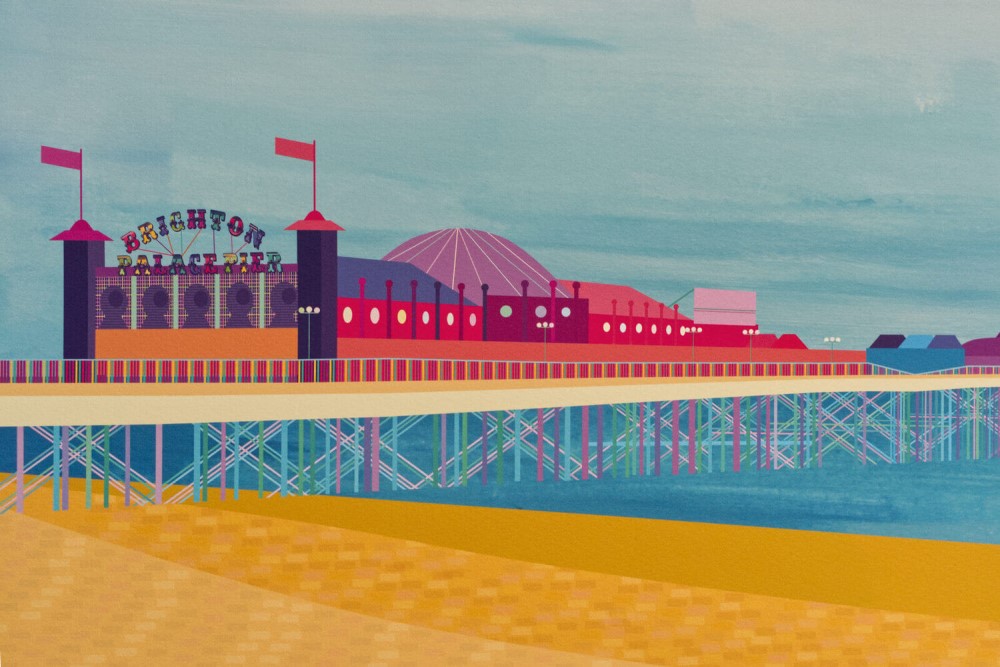 Brighton has become a hub for art due to its vibrant atmosphere, rich cultural history, and strong artistic community. The city's diverse environment nurtures creativity and attracts artists from all over the world. Brighton's acceptance of various artistic expressions allows artists to freely explore their creativity.
Brighton embraces the arts with notable landmarks such as the Royal Pavilion and Brighton Museum and Art Gallery, which draw in artists and art enthusiasts, establishing the city as an art hub.
Brighton boasts a thriving artistic community with numerous galleries, studios, and exhibition spaces. The city hosts art festivals and events, offering opportunities for artists to exhibit their work and connect with others.
Brighton provides resources such as art schools, workshops, and artist residencies, supporting artists in their pursuits, thereby contributing to the city's reputation as a place where art can flourish.
Brighton actively encourages public engagement with art through installations and street art, fostering dialogue and inspiring creativity within the community. This engagement enhances the artistic vibrancy of the city and cultivates a deeper appreciation for art.