Craft beer has become a beloved beverage in Dallas, with a thriving and dynamic beer scene that attracts beer enthusiasts from far and wide. This guide will provide you with all the information you need to navigate and indulge in the Dallas craft beer scene.
A Brief History of the Dallas Craft Beer Scene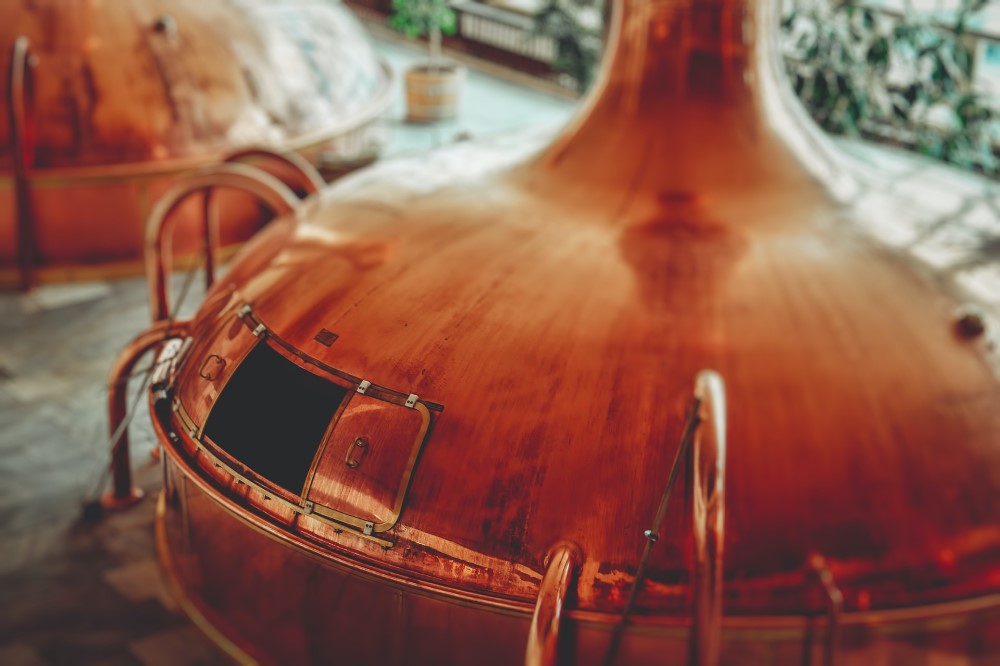 The craft beer scene in Dallas has deep historical roots that trace back to the mid-19th century. Jean Monduel, a French socialist, along with settlers from France, Switzerland, and Belgium, established themselves on the banks of the Trinity River around 1850. In their quest to create a utopian society, Monduel founded Dallas's first brewery in 1857. The city's early beer culture was vibrant, with establishments like Mayer's Garden, one of the first biergartens, which opened in 1881 and was a significant attraction in downtown Dallas.
The modern craft beer movement in Dallas saw a resurgence in the 1980s and 1990s. Mary and Donald Thompson, Old World-style home-brewers, opened the Reinheitsgebot Brewing Company in Plano in 1982, marking it as the first microbrewery in the Southwest. Following them, several other microbreweries emerged, including Addison Brewing Company, West End Brewing Company, and Dallas Brewing Company.
The real turning point for the craft beer scene was on June 27, 2012, when the City Council approved a zoning law allowing wineries, breweries, and distilleries to operate within the city limits. A
Deep Ellum Brewing Company, established in 2011, and Lakewood Brewing Company, which opened in 2012, are indeed significant players in the recent craft beer movement in Dallas. The city's beer culture is not just about the breweries but also the numerous beer festivals and events that unite beer enthusiasts throughout the year.
Popular Craft Breweries in Dallas
Dallas is home to several popular craft breweries. Here are some of the top ones:
1. Deep Ellum Brewing Company: Known for its wide range of beers, including its flagship IPA.
2. Peticolas Brewing Company: Focusses on quality and craftsmanship and has gained a loyal following for its award-winning beers, including Velvet Hammer, a strong ale.
3. Four Corners Brewing Company: Creates unique and flavoursome beers inspired by the diverse culture of Dallas.
4. Lakewood Brewing Company: Produces a variety of classic beer styles and innovative seasonal brews using traditional brewing methods.
5. Texas Ale Project: Combines traditional techniques with a Texas twist to reflect the unique flavours and heritage of the Lone Star State.
6. BrainDead Brewing: Known for its bold and experimental beers, pushing the boundaries of craft beer.
7. Community Beer Company: Focusses on creating a community through a range of beer styles.
Exploring these popular craft breweries in Dallas is a must for any beer lover, whether you are a local or just visiting. Each brewery offers a unique experience and the chance to taste some of the best craft beers that Dallas has to offer.
Best Craft Beer Bars and Pubs in Dallas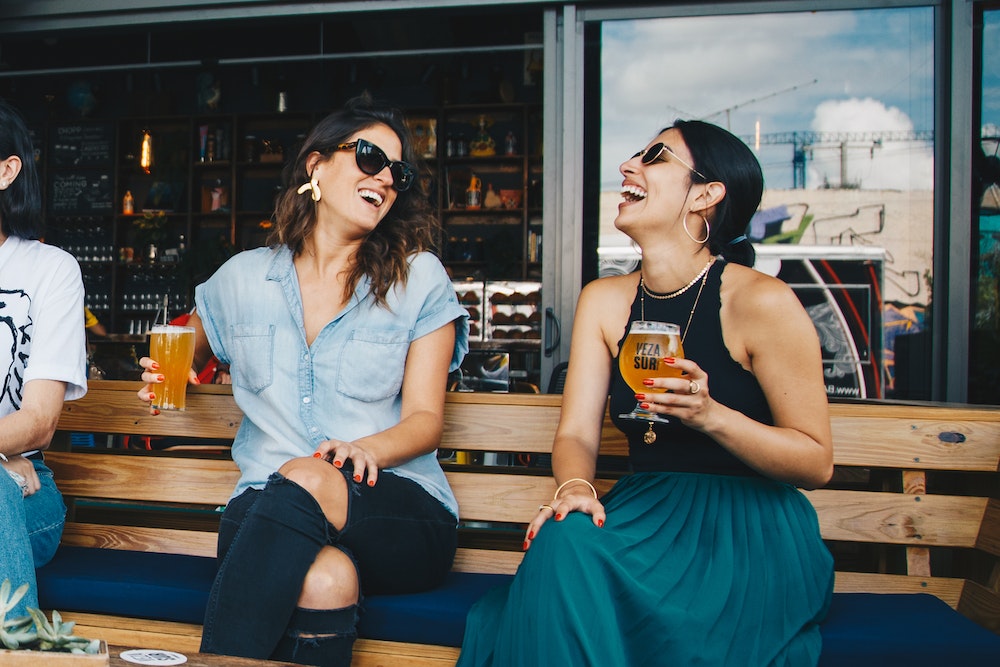 When it comes to craft beer in Dallas, some bars and pubs are the Best Craft Beer Bars and Pubs in Dallas. Here are the top craft beer bars and pubs in Dallas:
Deep Ellum Brewing Company: Known for unique and innovative brews, Deep Ellum Brewing Company is a must-visit for craft beer enthusiasts. They offer a wide selection of beers on tap, including seasonal and limited edition releases.
The Flying Saucer Draught Emporium: With over 200 beers on tap, The Flying Saucer Draught Emporium is a haven for beer lovers. They focus on offering a variety of craft beers from around the world, making it a great place to discover new and exciting brews.
BrainDead Brewing: BrainDead Brewing combines great beer with delicious food. Their brewpub offers a rotating selection of their own brews and guest taps from local breweries. The locally sourced food menu is the perfect accompaniment to their flavorful beers.
Oak Highlands Brewery: Located in the Lake Highlands neighbourhood, Oak Highlands Brewery offers a wide range of craft beers, including their popular Derelict IPA and Barrel-Aged Chump Change. Their spacious taproom is a great place to relax and enjoy a pint.
If you want to explore the craft beer scene in Dallas, these bars and pubs are the best craft beer bars and pubs in Dallas and a great starting point. Whether you're a seasoned beer enthusiast or just starting to appreciate craft beer, these establishments have something for everyone. Don't miss the opportunity to try some of the best craft beers Dallas has to offer.
Must-Try Craft Beers in Dallas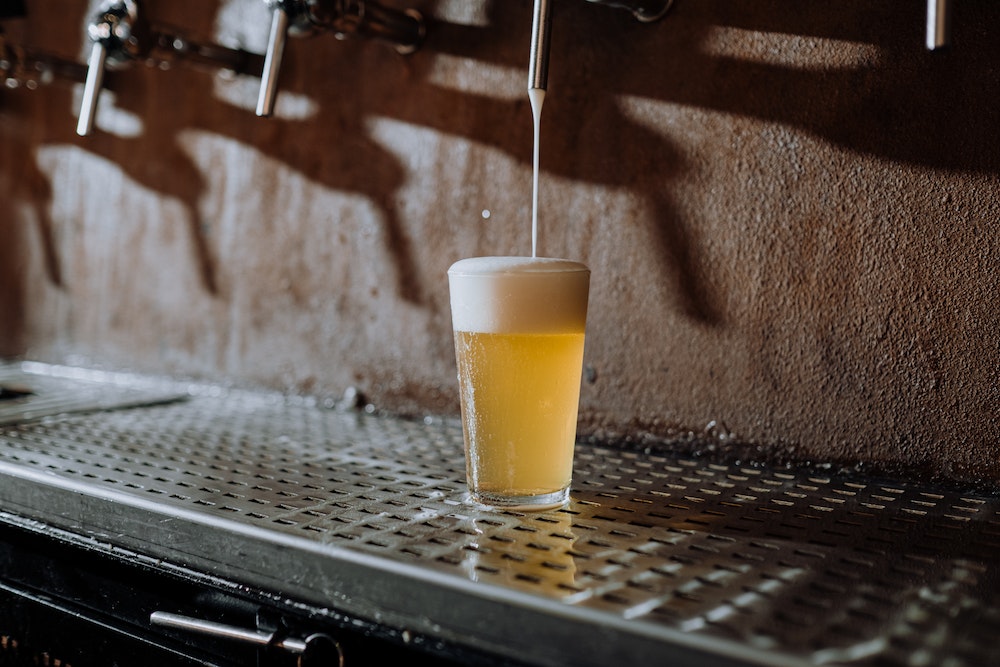 If you are a beer enthusiast in Dallas, here are a few craft beers that you must try:
Deep Ellum IPA: This is a classic American IPA with a well-balanced bitterness and a hop-forward flavour. It is a must-try for those who love hoppy beers.
Peticolas Velvet Hammer: This beer is known for its rich and malty profile, with hints of chocolate and caramel. It has a smooth mouthfeel and a higher alcohol content, making it a great choice for those who prefer stronger brews.
Community Mosaic IPA: Bursting with tropical fruity flavours and aromas, thanks to the abundant use of Mosaic hops. It has a crisp and refreshing finish, perfect for warm days in Dallas.
Mustang Sally: This is a crowd-pleasing blonde ale with a light and crisp character. It is a great option for those who prefer lighter and more subtle flavours.
In addition to these must-try craft beers, Dallas offers a wide variety of beer styles to satisfy the palate of every beer lover. Whether you prefer stouts, lagers, or sours, you will find something to suit your taste in the Dallas craft beer scene. Do not forget to explore local breweries and taprooms to discover hidden gems and limited-edition brews. Cheers to experiencing the best of Dallas craft beer!
Local Beer Events and Festivals in Dallas
When it comes to local beer events and festivals in Dallas, there are plenty of exciting options to explore. Here are some notable events and festivals in the Dallas craft beer scene:
Dallas Beer Week: This annual event celebrates the craft beer culture in Dallas. It features various activities, including tap takeovers, beer-pairing dinners, and special releases from local breweries.
Untapped Festival: This must-attend event showcases craft beers from both local and national breweries. Attendees can enjoy live music, food trucks, and educational beer seminars.
Deep Ellum Brewing Company's Brew-BQ: Held at the Deep Ellum Brewing Company, Brew-BQ is a beer and barbecue extravaganza. Visitors can indulge in delicious barbecue, try a range of local craft beers, and enjoy live music and brewery tours.
Bishop Cidercade: This unique venue combines craft beer and classic arcade games. Enjoy a wide selection of local ciders and beers while competing with friends or exploring nostalgic arcade games.
North Texas Beer Festival: Known as one of the largest beer festivals in the area, the North Texas Beer Festival gathers dozens of breweries for an impressive lineup of craft beers. Guests can enjoy unlimited tastings, live music, and food trucks.
These local beer events and festivals in Dallas provide an opportunity to immerse oneself in the thriving craft beer scene, taste a variety of brews, and connect with fellow beer enthusiasts. So, mark your calendars and get ready to indulge in the flavors of Dallas' vibrant beer community.
Beer and Food Pairings in Dallas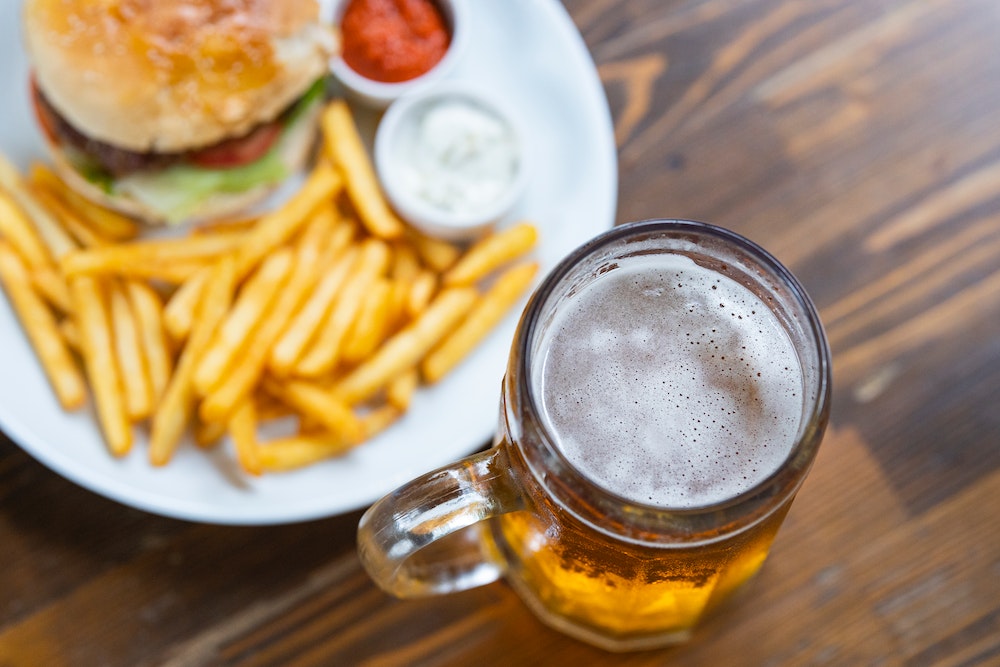 When it comes to beer and food pairings in Dallas, there are many options to consider. Beer and food pairings in Dallas include Pale Ale with spicy chicken wings, IPA with a burger with caramelized onions, Stout with chocolate cake, Saison with grilled seafood, and Wheat Beer with a salad with citrus dressing.
A pale ale pairs well with spicy chicken wings because the hop bitterness complements the heat of the wings.
For IPA lovers, a burger with caramelized onions is a great choice. The strong hops in IPA cut through the richness of the burger and enhance the flavors.
If you're in the mood for a stout, indulge in a slice of chocolate cake. The roasty flavors and creamy texture of the stout beautifully complement the richness of the chocolate.
For a lighter option, try pairing a saison with grilled seafood. The crisp and fruity notes of the beer complement the fresh flavors of the seafood.
A wheat beer pairs wonderfully with a salad dressed with citrus flavors. The light and refreshing wheat beer enhances the bright and tangy flavors of citrus dressing.
Next time you're in Dallas and looking for the perfect beer and food pairing, give these combinations a try to elevate your dining experience.
Exploring the Beer Culture in Dallas
Exploring the Beer Culture in Dallas
Dallas has a vibrant beer culture. There are key aspects to consider when delving into the beer scene in this city.
1. Craft breweries: Dallas has thriving craft breweries that produce a wide variety of beers. Examples include Deep Ellum Brewing Company, Peticolas Brewing Company, and Four Corners Brewing Co.
2. Beer festivals: To fully immerse yourself in the beer culture in Dallas, attend beer festivals. The Big Texas Beer Fest and the Dallas Observer BrewFest showcase a range of local and national craft beers.
3. Beer bars and pubs: Dallas has beer-centric establishments where you can enjoy a wide selection of beers on tap. Places like The Common Table, Craft and Growler, and On Rotation offer diverse options for beer enthusiasts.
4. Beer tours: For a comprehensive experience of the beer culture in Dallas, join a beer tour. These tours take you to multiple breweries, providing insights into the brewing process and allowing you to sample different beers.
5. Beer education: To enhance your knowledge and appreciation of beer, attend beer education events and workshops. These sessions teach you about different beer styles, brewing techniques, and food pairings, cultivating your beer proficiency.
Exploring the beer culture in Dallas offers a rich experience for beer enthusiasts. Whether visiting breweries, attending beer festivals, or expanding knowledge through education, Dallas has something to offer every beer lover. So, grab a pint and immerse yourself in the vibrant beer scene of Dallas.
Beer Tasting Tips for Beginners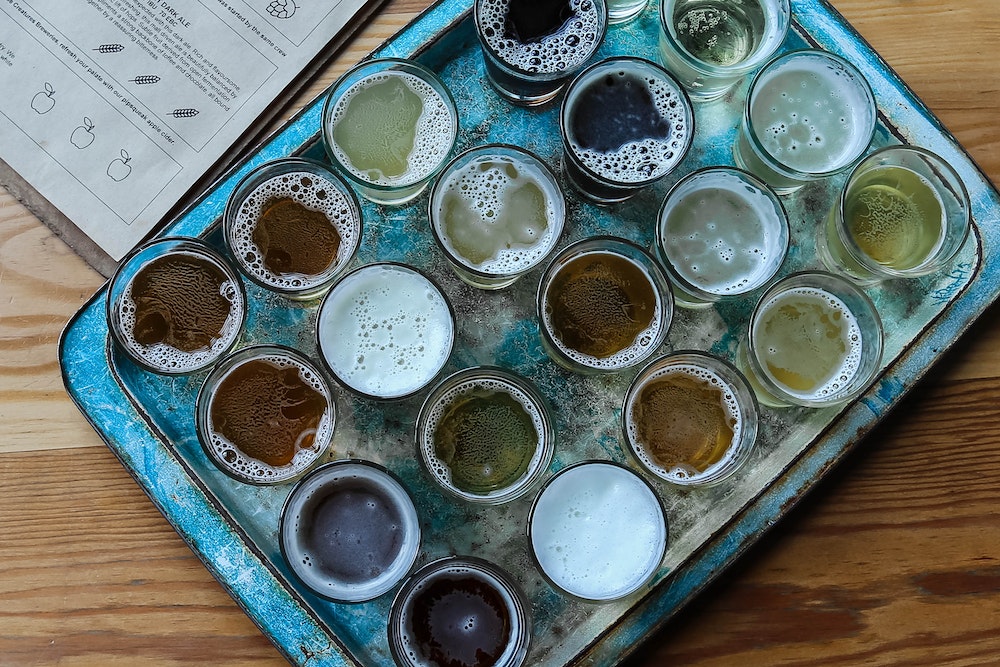 Beer tasting can be an enjoyable experience, especially for those new to the world of craft beer. Here are some suggestions to enhance your tasting journey:
Begin with lighter beers: Start your beer tasting experience with milder options like lagers or wheat beers. These types have lower alcohol content and more approachable flavors, making them perfect for beginners.
Use appropriate glassware: Pour your beer into the designated glassware to maximize its aromas and enhance the overall tasting experience. Each beer style has specific glassware designed to showcase its unique characteristics.
Observe the beer: Take a moment to visually examine the color, clarity, head size, and persistence. These visual cues provide valuable insights into the ingredients used and the brewing process.
Smell the beer: Before taking a sip, bring the glass to your nose and take a deep inhale. Try to identify different scents such as malt, hops, fruit, or spices. The aroma plays a significant role in the overall flavor profile.
Sip and savor: Allow the beer to linger in your mouth after the initial sip. Pay attention to the flavors, sweetness, bitterness, and other distinctive characteristics. Take note of the balance and flavor interactions.
Consider mouthfeel: Notice the beer's texture and level of carbonation. Is it light and crisp or creamy and smooth? The mouthfeel adds another dimension to the tasting experience.
Take notes: Keep a record of the beer names, styles, and your observations. This will help you remember your preferences and track your beer journey as you explore different styles and breweries.
Experiment and enjoy: Be open to trying new beers and exploring various styles. Beer tasting is a personal experience, and everyone has unique preferences. Enjoy the process and discover your own beer preferences.
Supporting Local Craft Breweries in Dallas
When it comes to supporting local craft breweries in Dallas, it is important to consider the impact your support has on the local economy. Buying directly from these breweries not only contributes to the growth and success of small businesses in Dallas, but also plays a role in the development of a wide variety of high-quality and innovative beers. By offering your support, you are actively encouraging the cultivation of the craft beer industry in Dallas.
Supporting local craft breweries fosters a sense of community. Breweries frequently organize events where beer enthusiasts can connect and share their passion. To fully demonstrate your support for local craft breweries, we encourage you to visit their taprooms and brewpubs, purchase their beer directly, and help spread the word through social media or word-of-mouth recommendations.
By actively supporting and promoting these breweries, you become an integral part of their success and contribute to the vibrant craft beer culture in Dallas.
How to Start Home Brewing in Dallas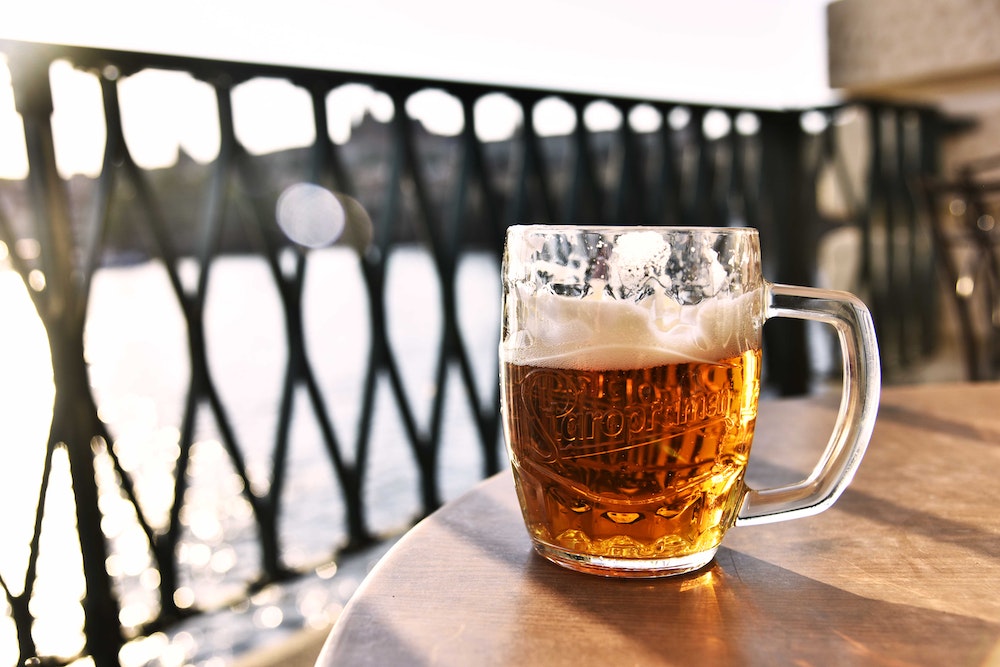 Embarking on the journey of home brewing in Dallas is an exhilarating experience. By adhering to these steps, you will be able to craft your own distinctive beers:
1. Gather your equipment: Before you can commence, it is necessary to acquire essential items such as a brewing kettle, fermenter, airlock, siphoning system, thermometer, and hydrometer. Having these tools at your disposal ensures a seamless brewing process.
2. Select a recipe: Carefully choose a beer style that aligns with your taste preferences and gather all the necessary ingredients. The recipe will provide guidance in determining the specific type of malt, hops, yeast, and water required for your brew.
3. Mash the grains: Begin by heating water in the brewing kettle and then introducing the malted grains. The enzymes within the grains will convert starches into fermentable sugars, forming the foundation of your beer's flavor.
4. Add hops: Hops play a vital role in providing bitterness, flavor, and aroma to the beer. Follow the recipe instructions regarding when and how much hops to add during the boiling process.
5. Fermentation: Transfer the cooled wort into a sterilized fermenter and pitch the yeast. The yeast will convert sugars into alcohol, thus generating the carbonation and flavor of your beer. It is important to maintain an appropriate fermentation temperature.
6. Bottle and carbonate: Once fermentation is complete, transfer the beer into sanitized bottles or kegs. Add a small quantity of priming sugar to facilitate carbonation. Allow the beer to carbonate for several weeks before indulging in its delights.
7. Store and age: While some beers can be enjoyed immediately, certain styles benefit from aging. Place your bottles in a cool, dark location for a few weeks or even months to enhance flavors and complexity.
By diligently following these steps, you will become adept at home brewing in Dallas while crafting delectable craft beers. Feel free to experiment with various recipes and techniques to develop brews that will amaze your friends and family. Cheers to your newfound brewing prowess!
Is Craft Beer Touring Worth It in Dallas?
Craft beer touring in Dallas is definitely worth it for beer enthusiasts. The city boasts a vibrant craft beer scene with numerous breweries offering unique and innovative brews. By exploring the craft beer scene, you can indulge in flavorful brews and witness the dedication to quality craftsmanship from local breweries.
One major advantage of craft beer touring in Dallas is the opportunity to sample a wide variety of beer styles, including hoppy IPAs and robust stouts. Visiting different breweries allows you to gain insight into the brewing process and interact with knowledgeable brewers.
In addition, craft beer touring in Dallas provides the chance to uncover new breweries and taprooms, each with their own distinctive atmospheres. This allows you to fully immerse yourself in the local beer culture, connect with fellow beer enthusiasts, and show support for local businesses.
Furthermore, craft beer touring contributes to the local economy by directly supporting the growth of the craft beer industry in Dallas. Breweries often collaborate with local businesses and farmers, creating a sense of community and promoting sustainability.
What Makes Craft Beer Different from Commercial Beer?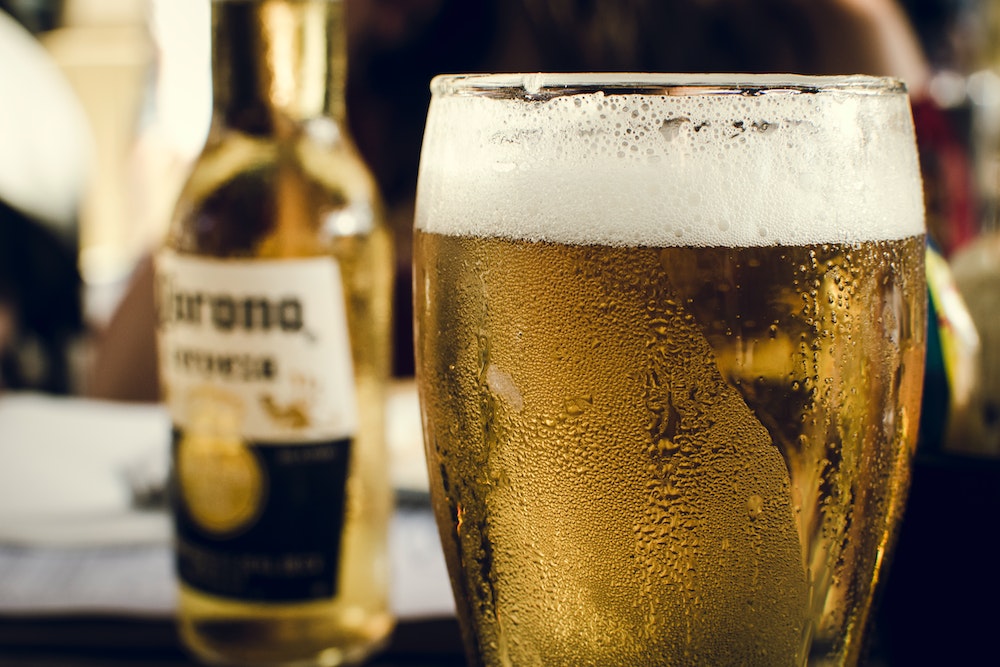 Craft beer sets itself apart from commercial beer in a number of important ways. Craft beer is produced in smaller quantities by independent breweries, whereas commercial beer is made by large-scale breweries with extensive distribution networks. As a result, there are differences in the brewing process and ingredients. Craft beer places emphasis on quality and unique flavours, with brewers experimenting with various hops, malts, and yeasts to create distinctive brews. On the other hand, commercial beer prioritises consistency and widespread appeal, using standardised recipes and ingredients.
Craft beer is renowned for its diversity and variety. Craft breweries offer a wide range of beer styles, including IPAs, stouts, lagers, and sours. Each style possesses its own characteristics and flavour profiles, enabling enthusiasts to explore new tastes. Commercial beer, on the other hand, tends to have a more limited selection of styles, focusing on popular and easily marketable options.
Another significant distinction is the level of community and connection associated with craft beer. Craft breweries often have a strong local presence, engaging with their customers and fostering a sense of camaraderie. Craft beer enthusiasts appreciate the passion and artistry that goes into each brew and actively support their local breweries. In contrast, commercial beer is more widely available and consumed without the same level of connection or community involvement.
What Are the Most Popular Beer Styles in Dallas?
Dallas offers a wide variety of beer styles. The most popular beer styles in Dallas include:
India Pale Ale (IPA): IPAs are known for their strong hop bitterness and higher alcohol content. Beer enthusiasts favor them for their bold and hoppy flavors.
Pale Ale: Pale ales are lighter in color and have a more balanced hop bitterness compared to IPAs. They are a popular choice for those who enjoy a refreshing and slightly hoppy beer.
Stout: Stouts are dark and rich beers with robust flavors of roasted malt, chocolate, and coffee. They are often enjoyed during colder months and are a favorite among beer connoisseurs.
Wheat Beer: Wheat beers, such as Hefeweizens and Belgian Witbiers, are known for their light and refreshing flavors with hints of citrus and spices. They are a great choice for those looking for a lighter beer option.
Amber Ale: Amber ales have a balance of malt sweetness and hop bitterness. They have a medium body and are known for their caramel and toffee-like flavors.
Lager: Lagers are known for their crisp and clean flavors. They range from light and refreshing Pilsners to more robust and malty Dunkels. Lagers are widely popular and can be enjoyed in various settings.
These are just a few examples of the most popular beer styles in Dallas. Dallas offers a beer style to suit every taste preference, whether you prefer hoppy IPAs, rich stouts, or light wheat beers. Explore the vibrant craft beer scene in Dallas and discover your favorite beer style.
What Are the Benefits of Drinking Craft Beer?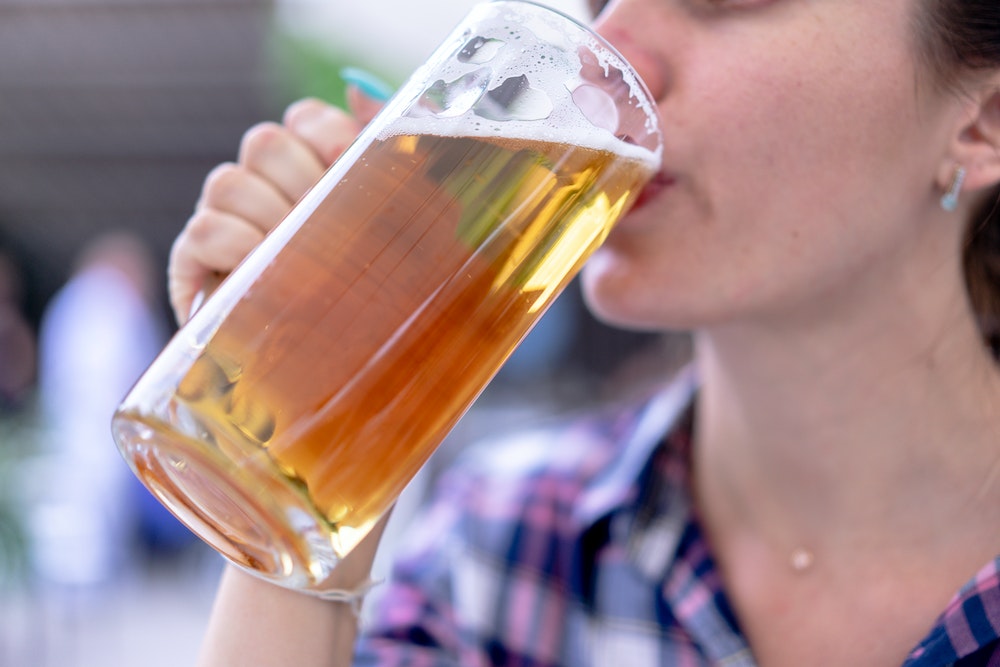 Craft beer offers a multitude of benefits, making it an increasingly popular choice among beer enthusiasts. So, what are the benefits of drinking craft beer?
First and foremost, craft beer provides a wide range of flavors and styles, ensuring that every sip is a unique and pleasurable taste experience. Whether you prefer a hoppy IPA or a smooth and creamy stout, craft breweries have something to satisfy every palate.
Furthermore, craft breweries prioritize high-quality ingredients and traditional brewing techniques. This commitment to quality results in an authentic and superior product that stands out from mass-produced beers. With craft beer, you can trust that you are enjoying a beverage made with care and dedication.
Variety is another key aspect of craft beer. Craft breweries are known for their creativity and innovation, constantly producing new and unique flavors. This means that you can always expect something exciting and different whenever you try a new craft beer.
In addition to offering delicious and diverse beverages, craft beer also supports the local economy. Craft breweries are often small, independent operations, providing a boost to local businesses and stimulating the community. By choosing craft beer, you are actively contributing to the growth and vitality of your local area.
Craft beer also fosters a strong sense of community and culture. Beer enthusiasts come together, share their passion, and connect over their favorite craft brews. Attending local beer events and engaging in conversations with fellow enthusiasts allows you to expand your beer knowledge and create lasting memories.
Environmental sustainability is another advantage of craft beer. Craft breweries prioritize environmentally-friendly practices, such as using renewable energy sources and implementing recycling initiatives. By supporting craft beer, you are also supporting the planet.
Lastly, craft beer offers education and appreciation opportunities. Tasting experiences and brewery tours allow individuals to learn about different beer styles, ingredients, and brewing processes. This helps develop a deeper knowledge and appreciation for the art of brewing.
How Has the Craft Beer Scene Evolved in Dallas?
The craft beer scene in Dallas has experienced significant growth over the years. How has the craft beer scene evolved in Dallas? Several craft breweries, beer bars, and beer festivals have emerged in the city, making craft beer a thriving industry in Dallas. This industry has attracted beer enthusiasts from all over, seeking high-quality, artisanal beers made with passion and creativity.
One factor that has contributed to the evolution of the craft beer scene in Dallas is the increasing demand for locally brewed beers. Craft breweries have flourished, offering a diverse selection of beers to cater to different palates. Breweries in Dallas are constantly pushing the boundaries of taste and innovation.
Beer bars and pubs have also played a significant role in shaping the craft beer scene in Dallas. These establishments provide a platform for breweries to showcase their brews, allowing people to explore and appreciate different beer styles. Beer enthusiasts can immerse themselves in the rich flavors and aromas offered by the local craft beer scene.
Furthermore, beer festivals in Dallas have had a profound impact on the craft beer scene. These events bring together local breweries, beer enthusiasts, and food vendors, creating a vibrant atmosphere where people can sample a wide range of beers and experience unique flavors and aromas. These festivals have become a highlight for beer lovers in Dallas, showcasing the best of local craft breweries.
Complementing Your Beer Experience: Sixes Dallas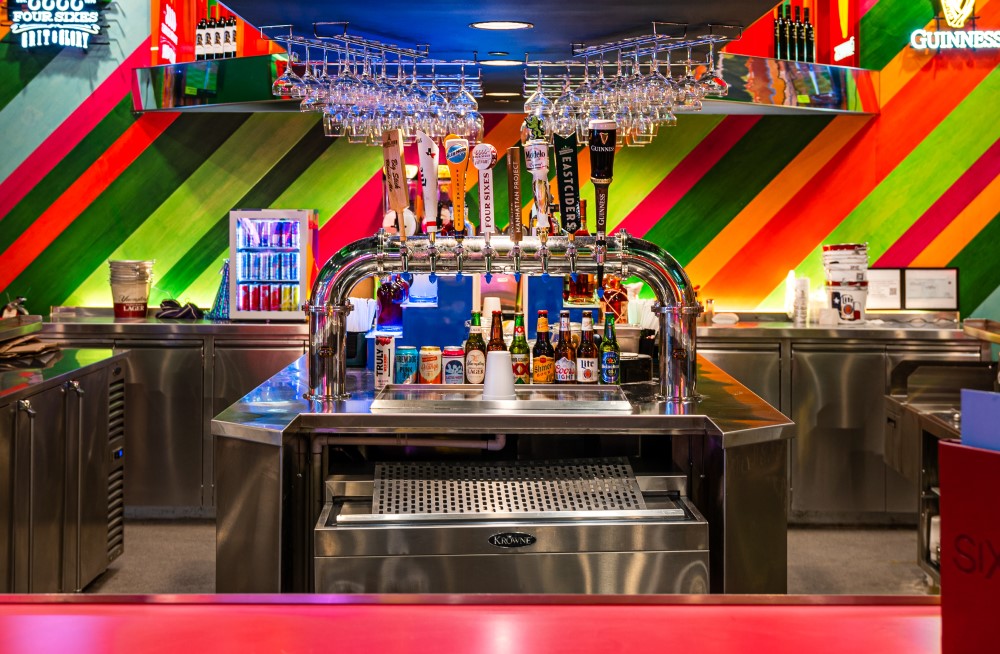 While craft beer is a highlight of Dallas nightlife, the city offers a range of other unique experiences that can complement your beer-tasting journey. One such experience is Sixes Dallas. While not directly related to the craft beer scene, Sixes offers a reimagined version of the age-old game of cricket tailored for the modern socialite. It's a perfect spot to unwind after a day of brewery hopping.
Imagine this: After tasting a flight of the finest IPAs Dallas has to offer, you head over to Dallas Sixes for a game. The thrill of the game, combined with top-notch hospitality, makes for a memorable evening. And who knows? Some craft beer establishments might even collaborate with places like Sixes for special events, pairing the excitement of the game with exclusive beer releases.
Sixes Dallas, known for its reimagined version of cricket, also boasts an impressive drinks menu that complements the city's vibrant beer culture:
The Boundary: This package includes any burger & fries (excluding the Sixes Stacker), any dessert, and refillable soft drinks for $23.00 per person.
The Fielder: Dive into a selection of tacos, sliders, burgers, and pizzas. Top it off with any dessert and refillable soft drinks for $33.00 per person.
The Bowler: For those looking to mix it up, this package offers three house drinks (options include 6oz wine, any draught beer), a selection of burgers & pizzas, any dessert, and refillable soft drinks for $44.00 per person.
The Out Out: The ultimate package for those looking to go all out. Enjoy 5 drinks (options range from cocktails, 6oz wine, draught beer, to single house spirit & mixer), a selection of burgers & pizzas, any dessert, and refillable soft drinks for $74.00 per person. Note: Top Shelf Cocktails are excluded.
Whether you're a seasoned beer aficionado or a curious newbie, Dallas invites you to raise a glass, savor each sip, and celebrate the artistry and passion that goes into every pint. As you explore the Dallas craft beer scene, remember that each brewery tells a story, and each beer is a chapter in the city's flavorful narrative. Cheers to your next beer adventure in the heart of Texas!