As the enthusiasm for cricket transcends the boundaries of the playing field, finding the perfect cricket themed gifts for fans becomes a delightful endeavor. Whether you're shopping for a passionate player or an avid spectator, the world of cricket offers an array of options that go beyond the conventional.
Dive into the realm of the sport and explore unique gift ideas that align with the spirit of cricket.
For those aspiring cricketers looking to enhance their skills, the gift of the best cricket training equipment is a game-changer. From cutting-edge training aids to equipment designed to refine batting, bowling, and fielding techniques, these gifts are a testament to the commitment to continuous improvement.
Shielding the eyes from the sun's glare is a priority for any cricket enthusiast, making cricket sunglasses an ideal gift. Combining style with functionality, these sunglasses not only provide protection but also add a touch of cricket flair to the recipient's ensemble.
In the realm of professional play, the significance of reliable gear cannot be overstated. Gift a pair of top-notch cricket gloves designed for professional players, ensuring both protection and comfort during intense matches. These gloves are a thoughtful gesture for someone dedicated to honing their cricketing prowess.
Safety is paramount in cricket, and a well-crafted cricket helmet is an indispensable piece of equipment for players of all levels. Presenting this gift ensures that the recipient can enjoy the game with confidence, knowing that their safety is a top priority.
Beyond the playing field, cricket-themed gifts extend into the realm of celebrations. Surprise a cricket fan with creative ideas for a cricket-themed birthday party. From decorations to treats, these gifts cater to the cricket enthusiast's love for the sport and create a memorable birthday celebration.
For the ultimate cricket fan who dreams of immersing themselves in the cricketing world, consider the gift of cricket tours and travel packages. This unique present offers the opportunity to witness live matches, visit iconic stadiums, and experience the thrill of cricket in different parts of the world.
Navigating the realm of cricket-themed gifts opens up a world of possibilities, each tailored to the unique preferences and passions of the recipient.
Whether it's equipment for skill development, stylish accessories, professional-grade gear, or experiences that transcend the ordinary, these gifts resonate with the love for cricket, making them the perfect choice for fans who live and breathe the sport.
Cricket Jersey of Favorite Team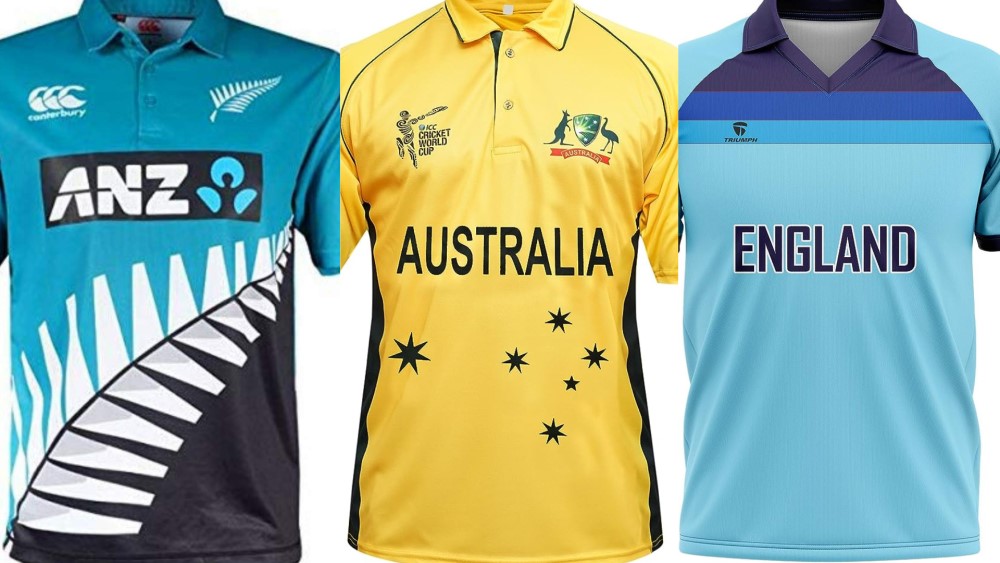 When it comes to being a cricket fan, wearing the cricket jersey of your favorite team is a necessity. The cricket jersey represents your support and unity with other fans of the favorite team. Here are some significant points to consider when selecting a cricket jersey:
Official merchandise: Purchase the cricket jersey of your favorite team from official sources for authenticity and quality. Unauthorized replicas may lack detail and durability.
Team colors: The cricket jersey should prominently feature the vibrant colors of your favorite team. The team's colors should be well-represented on the jersey.
Sponsor logos: Seek out cricket jerseys that accurately display the sponsor logos of the team. These logos contribute to the authenticity of the cricket jersey.
Player names and numbers: Some cricket jerseys offer personalization with the names and numbers of your favorite players. This allows you to show support for a specific player on your favorite team.
Size and fit: Choose the correct size for the cricket jersey using the provided size chart. Different brands may have slightly different sizing, so it's important to refer to the chart.
Comfort and breathability: Look for cricket jerseys made from high-quality materials that are comfortable and breathable, especially if you plan to wear it during cricket matches or outdoor activities.
With these points in mind, proudly wear the cricket jersey of your favorite team and support them in style.
Signed Cricket Bat
A signed cricket bat is a highly desired item for cricket enthusiasts and serves as a distinctive and exclusive gift.
When acquiring a signed cricket bat, it is important to ensure that it comes with a certificate of authenticity to confirm its genuineness.
The value of a signed cricket bat may vary depending on factors such as the popularity of the player, the importance of the match, and the condition of the bat.
Collecting signed cricket bats can be a fulfilling hobby for dedicated fans, with some focusing on specific players or teams.
When selecting a signed cricket bat, it is advisable to consider the personal connection to the player or match in order to enhance its sentimental value.
For supporters of a particular team, a signed cricket bat featuring multiple players or the entire team can be a fantastic addition to any collection.
It is important to take into account the condition of the bat, as any damage or signs of wear can impact its value and appeal to collectors.
When making a purchase, it is crucial to carefully evaluate the authenticity and reliability of the source to avoid counterfeit or fraudulent items.
It is important to remember to display the signed cricket bat properly, whether in a glass case or mounted on a wall, in order to protect it and showcase its significance.
Cricket Memorabilia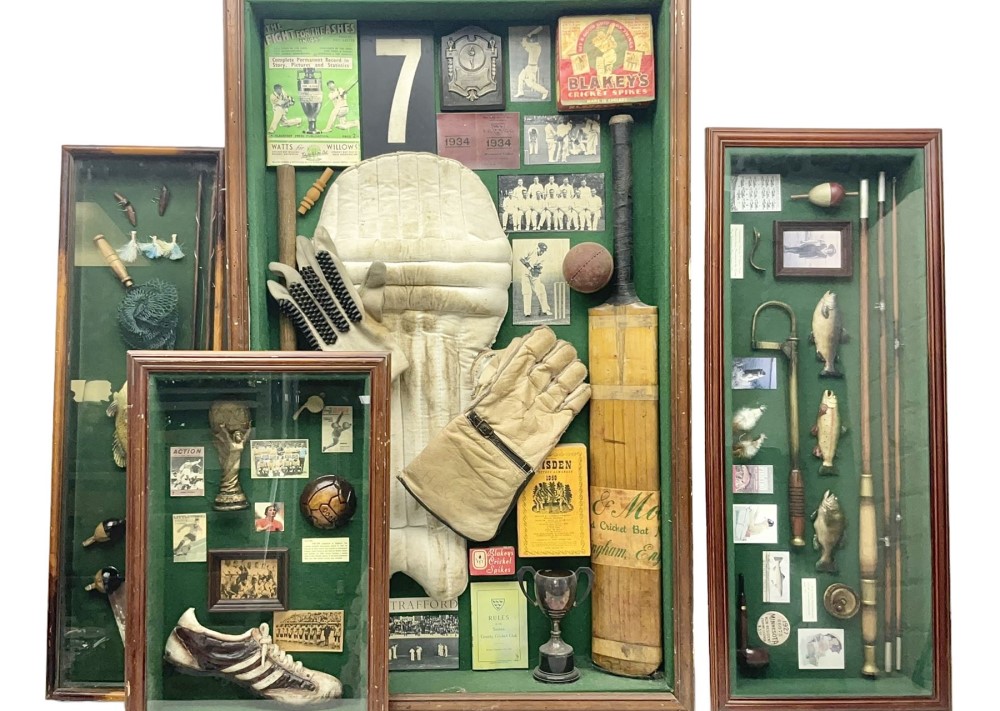 To investigate cricket memorabilia, we can highlight some notable items that fans would appreciate. Here are some of the popular choices:
Signed Cricket Ball: A cricket ball signed by a legendary player like Sachin Tendulkar or Sir Vivian Richards.
Match-Worn Jersey: A jersey worn by a famous cricketer during a significant match, with their autograph.
Commendation Trophy: A trophy presented to a player for outstanding performance in a tournament or series.
Cricket Bat: A bat used by a renowned player, often with their signature.
Scorecard: An original scorecard from a historic match, providing a glimpse into the game's past.
These items have value for cricket enthusiasts as tangible connections to the sport's rich history. When purchasing cricket memorabilia, it is essential to ensure authenticity. Seek reputable sellers and consider obtaining certificates of authenticity.
Collecting cricket memorabilia enhances the fan experience and allows individuals to own a piece of cricketing history. The price may vary depending on rarity, significance, and condition. Fans should exercise caution and conduct thorough research before making any purchases.
Cricket Books and Biographies
There are numerous cricket books and biographies available for enthusiasts. These books offer insights into the history of the game, great players, and team strategies. Here are some recommended options:
1. "The Art of Cricket" by Don Bradman. This book provides valuable insights into the technical aspects of batting, bowling, and fielding.
2. "Wisden Cricketers' Almanack" is a must-read for cricket fans. This annual publication provides extensive coverage of international cricket matches, player statistics, and fascinating articles.
3. "Playing It My Way" by Sachin Tendulkar. This autobiography provides an in-depth account of Tendulkar's cricketing journey, from his early days to becoming one of the best batsmen in the world.
4. "Fire in Babylon: How the West Indies Cricket Team Brought a People to its Feet" by Simon Lister. This book explores the rise of the West Indies cricket team in the 1970s and 1980s and its impact on Caribbean society.
5. "A Corner of a Foreign Field: The Indian History of a British Sport" by Ramachandra Guha. This book delves into the history of cricket in India, including both the colonial period and the game's influence on Indian nationalism.
6. "Cricket Beyond the Bazaar" by Nihar Suthar. This memoir offers a personal account of the writer's love for cricket and experiences as an Indian-American navigating the world of cricket.
These cricket books and memoirs provide a wealth of knowledge and captivate readers with fascinating stories from the game's history. Whether you are a hardcore fan or a casual observer, these books offer a deeper appreciation of the game. Happy reading!
Cricket Equipment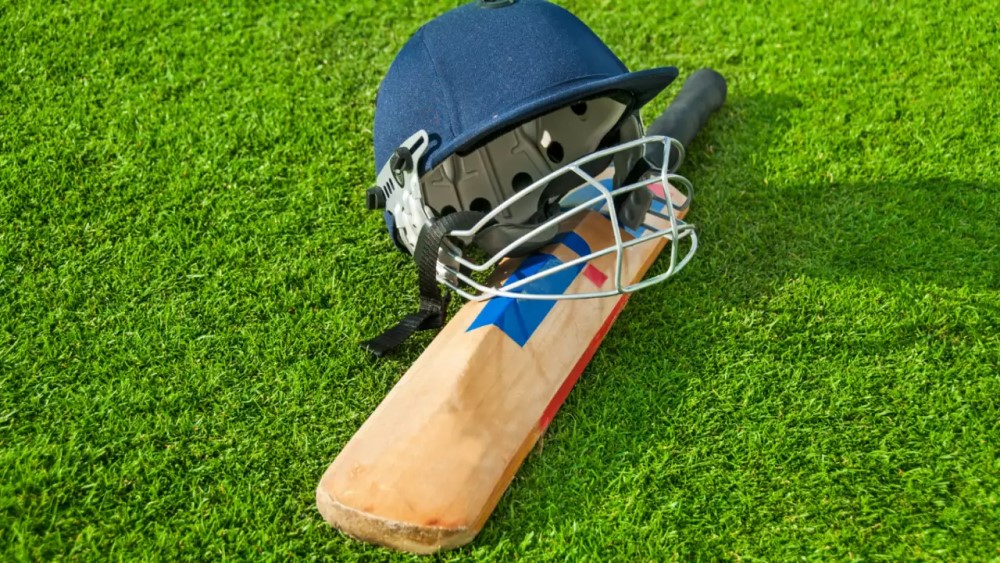 Cricket requires the correct equipment for success. Here are significant pieces of cricket equipment for each player:
1. Cricket bat: The most fundamental thing is the bat. Seek a high-quality English willow or Kashmir willow bat. Take into account weight, balance, and size based on playing style.
2. Cricket ball: Select a red leather ball for professional games and a lighter ball for recreational play. Take into account material, stitching, and durability.
3. Protective gear: Safety is vital. Utilise a helmet, pads, gloves, and abdomen guard for male players to prevent injuries while batting or fielding.
4. Cricket clothing: Choose comfortable, breathable cricket whites, including a loose-fitting shirt, trousers, and spiked shoes for better grip on the pitch.
5. Cricket bag: Carry your equipment conveniently in a strong bag with sufficient space and compartments for organisation.
Cricket equipment has developed to ensure player safety and performance. Early cricket bats were shorter with curved faces and minimal protective gear. Today, precision design and advanced materials enhance player skills and provide optimal protection on the field.
Cricket Board Games
Cricket board games are a fantastic way for fans to immerse themselves in the excitement of the sport. These games offer an authentic cricket-playing experience and allow players to guide their teams to victory.
If you are a fan of cricket and want to experience the strategies and tactics of a real match, you can try out some highly rated cricket board games.
One popular game is The Ashes, which recreates the world-renowned Ashes series between England and Australia. This game provides an opportunity to relive the excitement of the intense competition between these two cricketing giants.
Another great option is Test Match, a traditional game that allows players to simulate a real cricket match. It enables you to strategize and become the ultimate cricket champion. You can plan your moves, make tactical decisions, and experience the thrill of the game.
For those who love strategy and management aspects, Cricket Empire is a must-try. This game focuses on building and managing a cricket team. You need to make smart decisions when it comes to recruiting and training players, as well as developing winning strategies to achieve success.
If you are a fan of the Indian Premier League (IPL), then IPL Cricket Fever is the perfect game for you. It allows you to experience the excitement of the tournament and lead your favorite IPL team to victory. You can enjoy the thrill of T20 cricket and feel like a part of the action.
For players who desire a quick and action-packed game, Super Cricket is the ideal choice. It offers a fast-paced cricketing experience within a shorter duration. This game is perfect for those who want immediate fun and excitement.
Cricket-Themed Clothing and Accessories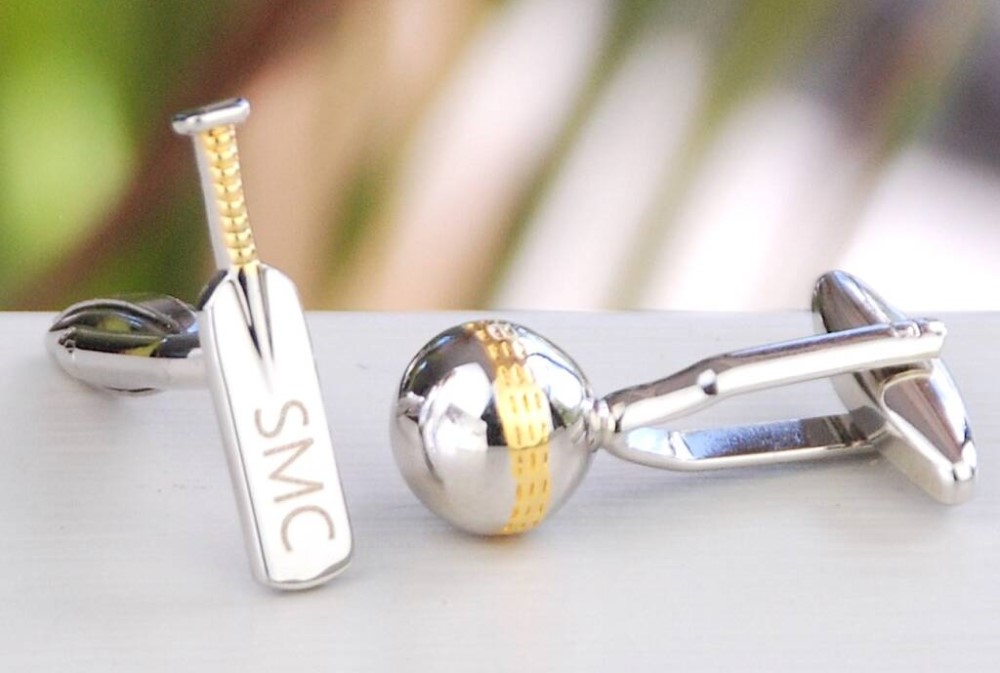 Cricket-Themed Clothing and Accessories are a great way for fans to showcase their love for the sport. There are various options available to express your affection for cricket:
Team Jerseys: Show your support for your favorite cricket teams like England, India, or Australia by wearing their jerseys. These jerseys feature team colors, player names, and numbers.
Hats and Caps: Add elegance to your outfit with accessories like hats and caps that display team logos or cricket-related graphics.
T-shirts: Opt for popular cricket-themed t-shirts that come in various designs, slogans, and graphics.
Sweatshirts: Keep warm in colder weather with sweatshirts that also let you display your passion for the sport.
Accessories: Enhance your overall look with cricket-themed keyrings, wristbands, or lapel pins.
Bags: Stay practical and stylish with cricket-themed backpacks, duffle bags, or tote bags.
Phone Cases: Safeguard your phone while showcasing your love for cricket with phone cases featuring cricket graphics or team logos.
Jewellery: Add a touch of class to your wardrobe with cricket-themed necklaces, bracelets, or cufflinks.
Socks: Make a statement with cricket-themed socks featuring cricket patterns, team logos, or player images.
Whether you are attending a cricket match, watching from home, or simply want to demonstrate your support, cricket-themed clothing and accessories offer a delightful and fashionable way to embrace your passion for the sport.
Cricket Match Tickets
When purchasing cricket match tickets, it is important to consider the following:
Availability: Please check the availability of cricket match tickets in advance for popular matches, especially major tournaments or international games. Do not miss the opportunity to attend the match.
Seating options: Different stadiums offer various seating options for cricket matches, such as general admission, corporate boxes or premium seating. Choose the type of seating that suits your preferences and budget.
Match location: Take into account the location of the cricket match and how far you are willing to travel. Consider travel time and accommodation options if necessary.
Date and time: Double-check the date and time of the cricket match before purchasing tickets. Make sure it fits into your schedule without any conflicting commitments.
Price range: The price of cricket match tickets can vary depending on the importance of the match, the venue and the category of seating. Set a budget and choose cricket match tickets within your price range.
To ensure a memorable cricket match experience, please consider the following suggestions:
Buy cricket match tickets with friends or family to share the excitement and enjoy the match together.
Arrive early at the cricket match venue to enjoy the atmosphere and explore any additional activities or attractions.
Support your favourite team by wearing their colours or bringing banners to show your enthusiasm for the cricket match.
Engage in the cricket match by cheering for the players and celebrating exciting moments.
Capture memories by taking photos or recording videos to remember the cricket match experience.
Cricket DVDs and Documentaries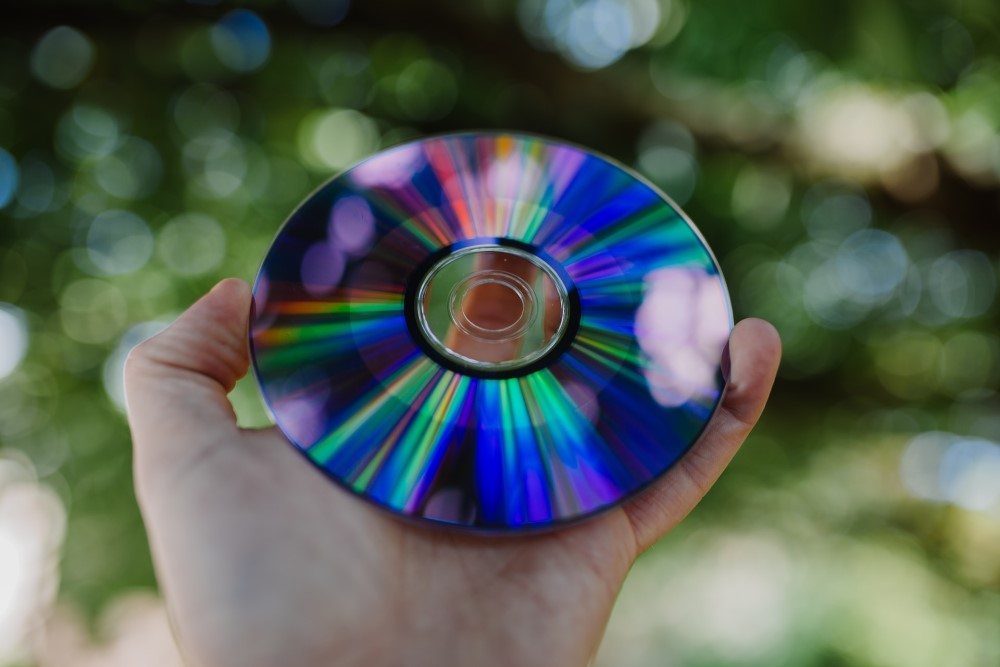 Cricket enthusiasts in the United Kingdom have a plethora of options when it comes to Cricket DVDs and Documentaries. Here are some recommended choices:
Iconic Matches: Acquire DVDs that showcase legendary cricket games. Relive thrilling rivalries and significant moments.
Biographical Documentaries: Explore the lives of Cricket legends through insightful documentaries. Gain knowledge about their journeys, struggles, and achievements.
Team Histories: Immerse yourself in the rich history of Cricket teams through well-researched documentaries. Discover unforgettable players and important milestones.
Cricket World Cup Moments: Experience unforgettable moments from previous Cricket World Cups. Witness the excitement, emotions, and drama.
Technique and Coaching: Improve your Cricket skills with instructional DVDs that focus on batting, bowling, fielding, and tactics. Learn from top-notch coaches and players.
Behind-the-Scenes Documentaries: Go behind the scenes and delve into the infrastructure, preparations, and dedication required to make Cricket a global phenomenon.
Cricket Legends Series: Explore comprehensive documentaries about Cricket legends such as Sir Don Bradman, Sachin Tendulkar, and Sir Vivian Richards.
Statistical Documentaries: Dive into the intriguing world of Cricket statistics with documentaries that examine records, milestones, and statistical analysis.
Whether you are a devoted Cricket fan or a casual enthusiast, these Cricket DVDs and Documentaries offer a wide range of entertainment and knowledge about the sport.
Cricket Wall Art
When it comes to cricket wall art, there are many options available for fans. Consider the following ideas:
Posters: Cricket posters featuring iconic players, stadiums, or memorable moments can be a great addition to any cricket fan's wall. They capture the essence of the game and provide a touch of nostalgia.
Canvas Prints: Canvas prints are a popular choice for wall art. They offer a polished and sophisticated look, adding elegance to any space. Look for cricket scenes or artistic representations of the sport.
Wooden Signs: Cricket-themed quotes or phrases on wooden signs can add a rustic and vintage charm to a room. They evoke a sense of passion for the game and serve as a constant reminder of one's love for cricket.
Wall Decals: If you have limited wall space or want a temporary option, cricket-themed wall decals are a great choice. They are easy to apply and remove, allowing for changing decor whenever desired.
Custom Artwork: For a unique and personalized touch, consider commissioning custom artwork based on a favourite cricket team or player. This can be a great conversation starter and a cherished piece of art for any cricket enthusiast.
Whether you choose posters, canvas prints, wooden signs, wall decals, or custom artwork, cricket wall art can bring the spirit of the game into your living space and showcase your passion for cricket.